Most clothing designers can't wait to break out on their own and conquer the world by becoming the next Jimmy Choo or Tom Ford. They spend an enormous amount of time cultivating social media followers and pray that their brand, will one day showcase in upscale department stores on Rodeo drive, Dubai or 5th Ave.
It takes hard work to receive recognition in the fashion world but sometimes a simple but impactful approach is what's needed in a crowded haute couture market. To make a sizeable splash, you need 2 critical components that can excite potential clientele. Hyper-Localization and a good story.
A Brand Is Only As Good As Its Story
LVMH, the fashion conglomerate that buys and collects luxury brands such as Prada, Fendi, Moēt, and Tiffany among its other luxury holdings, understands what they really own, branded stories with a localized history. You see, no amount of social media advertising can give those brands as much prestige and desire as the stories and history they are built upon.
Designers can fake fashion prestige but without an original story or localized history, they will never reach anywhere near the level of success of an LVMH brand. A brand has to have a story of evolution with a starting point. Without them, you're competing for price-conscious consumers instead of elevating your brand's moment in time and localized space.
Hyper-Localize Where You Are
I know what you're thinking. LVMH brands are mostly Italian and very much European. They're perceived to be more opulent and fashionable around the world. And yes, European brands are a common denominator for LVMH but this is not why they are considered tremendously valuable. European brands have spent decades cultivating their mystique through storytelling and LVMH collects the best storytellers in the fashion gambit. With that said, other brands are starting to make major headway around the world with their brand story. Because of this, LVMH has bought into North American, Canadian, and African brands with rich storylines and may reach further into culture-rich Asian brands.
To further the point, let me mention Wilgory Tanjong's story. She happens to be a full-time MBA student at Wharton School of Business who runs her own brand named Amina Iris, a luxury purse brand with pieces handcrafted by artisans from Dakar, Senegal. At 25 years old, her brand brings in over $100k per month through her own website. She has been approached by brand conglomerates as well as mainstream department stores but she's been smart about keeping her purse's build quality impeccably detailed by keeping inventory manageable with a small team which in turn, makes her handcrafted purses more valuable because of their scarcity. Her origin story and success were so compelling, that it became a featured video on CNBC.
Lewon's House of Fashion
We've looked into some fashion designers here in the U.S. and we believe we may have found a few that may have the beginnings of Wilgory's success. Kendrell Showers is one of those designers. His proud and unapologetic Southern African American fashion brand, Lewon's House of Fashion has a great rooted story and a fiercely loyal customer base.
Kendrell's story starts at Jackson University, where he made his first fashionable outfits by piecing together and refitting clothes from thrift stores. It was a success, Kendrell soon became a fashion guru within a group of admirers at Jackson University in Mississippi. He started styling fellow classmates and made quite a name for himself on campus. It was there that he notice that plus-size women, a lucrative demographic, were not being catered to. These women, with high purchasing power, were relegated to cheap department stores and were left out of the fashion conversation altogether. The few plus-size fashion pieces that were available to them, looked as if they were created only as an afterthought.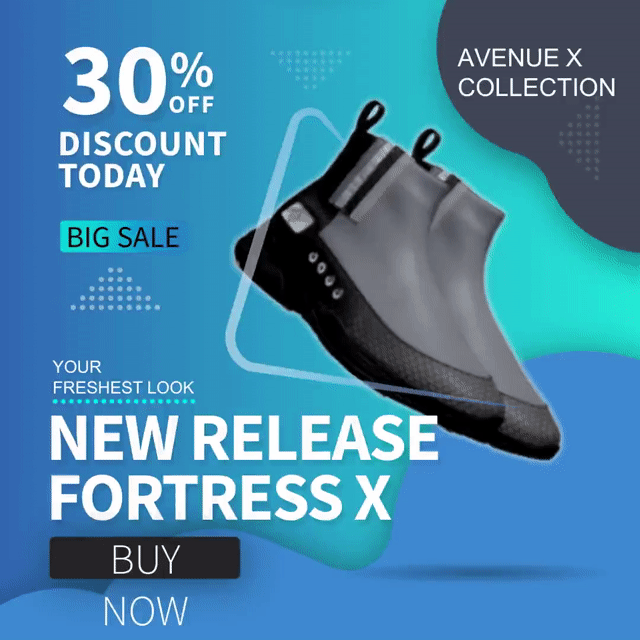 The Brands Origin Story
In fact, most of the fashion choices he found for voluptuous women were just stretched-out versions of fashion wear for thin body types. Kendrell wanted to change that and designed fashion wear that complemented full-sized curves. To his credit, Kendrell Showers went beyond complementing curves and created bombastic outfits that got plenty of attention in Jackson Mississippi, and his adopted Houston Texas. The styling I had a fresh take on local fashion with its unapologetic colors and patterns.
In late summer, Kendrell Showers plans on introducing undergarments that better fit plus-size women as well. His designs will go beyond imitating underwear worn by thin models. It will bring a new sense of style with the same bold patterns of his clothing line and fabric cuts that show off the true sexiness of full-body curves.
Kendrell's Lewon's House of Style has an origin story that is hyper-localized from a Jackson Mississippi campus and has spread through word of mouth and small fashion shows. We feel that if you bought one of his creations today, they will probably become collector's items in the near future as his localized fan base embraces his fashion. Other neighborhoods and cities are "discovering" his brand and naturally introducing it to a wider audience.
How Success Stories Begin
The third part of Kendrell's brand "discovery" is that Lewon's House of Style is in limited supply. Kendrell Showers measures and fits clients by himself. He does take on a limited amount of 3rd party measurements but it's considered an honor to have Kendrell create or retrofit an outfit for you with his own measurements. This creates demand which in turn raises his profile. When someone asks, "Who are you wearing?" And you reply, Kendrell Showers, they are going to know that you can get what most others can't get their hands on. Kendrell is just one person. Until he expands his fashion house, expect to hear about Lewon's House of Style pieces going for outrageous prices soon and Kendrell Showers booking clients months, if not a year in advance.